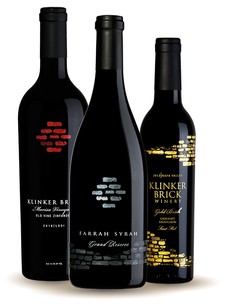 Elite Bundle
This bundle includes one bottle of each: *Shipping Included
2021 Marisa Vineyard Old Vine Zinfandel | 91, Wine Enthusiast - Harvested from a 96-year-old single vineyard. Aromas of tobacco and vanilla on the nose. The mouth is full-bodied and generous, with notes of juicy blueberry and rhubarb. The smooth finish lingers with ample acidity for balance and moderate tannins to round out the wine.

2016 Farrah Syrah Grand Reserve | Carefully crafted with top quality in mind, Grand Reserve represents the finest Syrah from each vintage. Aromas reflect black currant, leather, tobacco and subtle floral notes. On the palate, seasonal notes of anise and nutmeg are wrapped with bold flavors of licorice, plum and black cherry. This wine is big, bold and not for the faint of heart…

2015 Gold Brick Cabernet Sauvignon Sweet Red (375mL / Dessert Wine) | The aromas of this dessert wine are apparent and include tobacco and boysenberry. On the palate, notes of sugared berries, vanilla and chocolate combine with a firm structure. (375 ml half bottle). Enjoy with dessert or as an after-dinner digestif.
Product Reviews