Our Old Vine Vineyards
---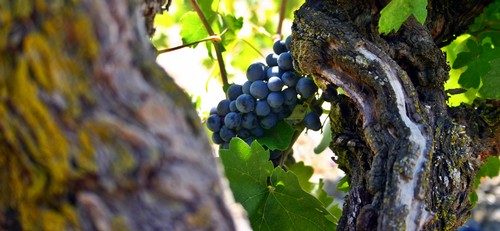 These vineyards are generally head-trained and dry farmed, yielding an average of 2.0 to 3.5 ton per acre. Some of the oldest vineyards have yields as small as .25 ton per acre. While there are significant limitations in the quantity of grapes produced, the quality of fruit is exceptional.
The grapes for our Klinker Brick "Old Vine" Zinfandel come from several different vineyards within the Lodi Appellation, depending upon the highest quality of fruit produced each year, and has included several vineyards in the Mokelumne and in the Clements Hills region.
From time to time, we produce single vineyard designated wines that express unique character, in addition to exceptional quality. These wines are produced in very small quantities and are extremely limited.
Growing the grapes and making spectacular wines from Old Vine Zinfandel is our passion and it is our mission to make only the finest Zinfandel from some of the oldest vineyards in the world. Taste a bit of Lodi history!