Meet the Team
---
Steve and Lori Felten, Owners
Steve and Lori represent the fifth generation of their family to grow grapes in Lodi. Warm and friendly, with a passion for producing exceptional wine, they view themselves as stewards of the land and their ancient vines. In addition to their own property, they manage a number of vineyards in the region with the goal of producing incredible fruit. They started Klinker Brick Winery and produced their first vintage of Old Vine Zinfandel in 2000.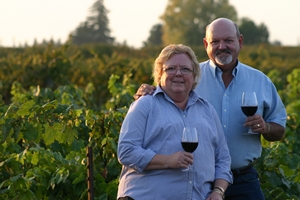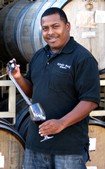 Joseph Smith, Winemaker
Joseph joined Klinker Brick in 2008 after starting his career in the nineties as an apprentice with Gnekow Family Wines. From there he worked under Barry Gnekow at Hahn and also Michael David as a cellar master and ultimately our full time winemaker. Joseph has been producing wines of exceptional quality for Klinker Brick.
Barry Gnekow, Winemaking Consultant
Barry has been our wine consultant from the inaugural vintage of Klinker Brick. A University of California, Davis, graduate with over 30 years of experience in winemaking, has been a great asset to the winery, producing wines of distinction, year after year, for Klinker Brick.

Farrah Felten-Jolley, VP Marketing & Sales
Farrah joined the winery in 2009 after graduating from the University of the Pacific with a degree in Business Administration. With a passion for grape growing, organic gardening, cooking and a love for wine, it was only natural that she would join the family business. Farrah, representing the sixth generation of growers, immediately began traveling to sell the family wines under Lynne Barnard, former President of Klinker Brick. In 2015, Farrah took on the role; VP of Sales and Marketing.

Stefan Jolley, VP Operations
Stefan is the most recent addition to the Klinker Brick Family, managing winery operations, compliance, website and information technology. Stefan graduated from the University of the Pacific in 2009 with a degree in Business Administration, Entrepreneurship and Finance. Stefan joined the winery in 2012 after working as an Agent and Manager for New York Life Insurance Company.

Elizabeth Barnard, National Sales Director
Elizabeth joined the winery in January of 2014. After graduating from Stanford in 2006, she had a natural propensity towards sales, given her competitive athletic background as a member of the Stanford soccer team. She cut her teeth in the heart of Silicon Valley, running sales for a variety of tech companies. It is true that the apple doesn't fall far from the tree - growing up in a wine family, Elizabeth recognized her passion for the wine business and joined Klinker Brick. She is currently the winery's National Sales Director.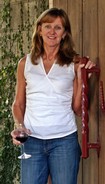 Geri McEnerney, Office Administrator
Geri, affectionately known as the "Gate Keeper" at the winery, joined the winery in 2005. A graduate of Fresno State in Agricultural Finance, Geri has held office managerial positions for a variety of agricultural companies.